​Below are selection of the worksheets that Mr Cleverley has designed for your use.
​
They are used in lessons, but now you can use them in lessons and at home. They can be downloaded onto a PC or Laptop.
​They can also be viewed on your phone (Apple or Android) or a tablet (iPad or other).
KS4 December 2018

Garageband arrangement for:

KS4: Dec 2018

Garageband Drum and Bass track for 'Elastic Heart', by Sia
---
October 2018 - Riffs - Year 8

​Click on the PDF to download
​& the Garageband file
---
Sequencing Resources - July 2018

1. Download PDF:
​
2. Download Garageband File:
| | |
| --- | --- |
| | Riff and Chords for What About Us? by Pink |
---
Term 4 - Hip Hop topic

---

---

Term 3 - March 2018

Mixing with Djay Pro - PDF:
January 2018 ☃️
Read All About It - Professor Green and Emelie Sande
Christmas 2017 🌲 RemiXing Xmas

11th - 15th December Task:

1. Download the Garageband file below, which will open automatically.


NEW for 2017
Despacito
Reggae Topic Year 8

​Bob Marley '3 Little Birds'

Oasis & Coldplay: Wonderful & Yellow (Year 10)

'Your Song' - Ellie Goudling for Piano & Voice
LEVEL OF DIFFICULTY: MEDIUM
See You Again - From Fast & Furious: Piano, guitar and bass
'Love Yourself' by Justin Bieber
Piano, Bass, Ukulele and Guitar:
LEVEL OF DIFFICULTY: MEDIUM
'The Greatest' by Sia - Keyboard, Guitar and Bass Tabs:
LEVEL OF DIFFICULTY: EASY
James Bay - Let It Go - LEVEL OF DIFFICULTY: MEDIUM
7 Years - LEVEL OF DIFFICULTY: EASY to MEDIUM
Valerie - by Amy Winehouse - LEVEL OF DIFFICULTY: MEDIUM
Flashlight by Jessie J - LEVEL OF DIFFICULTY: EASY to MEDIUM
Faded - Piano and Chords
​LEVEL OF DIFFICULTY: VERY EASY to MEDIUM
Some other useful websites for accessing chords:

1. www.e-chords.com (FREE)

2 www.musicnotes.com (Sheet music - very accurate)
Powered by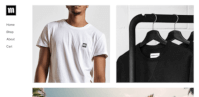 Create your own unique website with customizable templates.