New Year 12 - Summer Task

Set: 16th July 2018
Due: September 5th 2018

Task 1: Access the PDF below, then read (and digest) all 11 points. (Source Q Magazine July 2018)

Task 2: Create a digital Presentation, articulating each of the 11 points in your own words, ready to present to the class, on your return to SJH in September 2018.

If you do require any advice, feel free to email me over the Summer at: j.cleverley@sjhcsc.co.uk


---
Set: 12 March 2018
Due: 19th March 2018
​Task 1: Watch 3 of the short film from the YouTube channel called Holistic Songwriting (link here)
Task 2: Make your own notes and keep in your folder.
RSL Level 3 - music homework and independent study
Context: RSL Unit 316 - Understanding Musical Styles (5 credits)
Set: October 4th 2017
Due: October 11th 2017
Task 1: Define what a style of music is. Define what a sub-style is.
Task 2a: Choose a style of music (1), and research it's sub-styles
Task 2b: Choose a style of music (2), and research it's sub-styles
Resources available: Q magazines, Internet, Music-room encyclopaedia
+ ​
www.musicmap.info
* This makes a great addition to the Q-Magazine article on Grime, from today's lesson (4th October) ​www.vice.com/en_uk/article/qbayzx/grimewatch-v10n12
understanding_musical_styles_-_unit_316_rsl_l3_assessment_criteria.pdf
File Size:
190 kb
File Type:
pdf
Download File
---
Homework - Musical Styles

Set: 11/10/2017
Due: 1/11/2017

Task:
For each style and each sub-style:

Choose a genre-defining album and write a short 1/2 page review (Tip: Look online for example reviews, from trusted sources;

nme.com

;

rollingstone.com

etc.)
Example/s:
Chosen Genre: Rock: Classic album example: Guns & Roses - Appetite for Destruction
Chosen Sub-Genre: Grunge: Classic album example: Nirvana - Nevermind
Powered by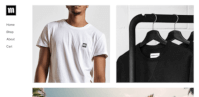 Create your own unique website with customizable templates.