Set: 2nd October

Topic: Elements of Music

Background: For your new course, knowledge of elements of music is crucial to your understanding of musical genres.

Task 1: Access the Prezi here: http://prezi.com/uatg_d6itabe/?utm_campaign=share&utm_medium=copy&rc=ex0share

Task 2: Type or write out each element of music and it's meaning on a piece of paper, and hand in.

Due: 9th October 2018
Year 10 - September 2018 - Musical styles research

This term, you will be creating a very detailed presentation
about 1 of the following styles of music:

1. EDM (Electronic Dance Music)
2. Musicals
3. Music for Film
4. Singer-Songwriter
5. Hip Hop
6. Indie

Task 1 (Tuesday 4th September): Write a paragraph about each of the 5 styles above, giving:

1. An explanation of each style; what are its characteristics?
2. Examples of artists and well-known pieces of music for each style
3. Album covers/artwork for each style of music
4. An explanation of how you relate to each style of music: How much do you relate to each style of music. Why? Why not?

5. Choose 1 style, which you are going to create a Powerpoint/Keynote about, and explain why.

​Save your work in Documents, called YourNamePresentation



Title: Recorded Music Performance Unit questionnaires:

Task: Once you have completed Me As Musician, take a look at Studio Etiquette, ready for next lesson.

​Set: 11th July 2018
Due: 18th July 2018
​

​Set: Monday 14/5/2018
Due: Monday 21/5/2018
Elements of Music: Download and complete the listening to music (Unit 209) task.
Title: New Musical Genres
Task: Download the Word file and complete the, handout, using the tracks below:
Set: 24/4/2018

Word file:
​The 8 Tracks:
​Set: 16/4/2018
Due: 23/4/2018

Research and choose 2 tracks, which you are going to study and learn to perform.
Set: 12 March 2018
Due: 19th March 2018
​Task 1: Watch just one of the short film from the YouTube channel called Holistic Songwriting (link here)
Task 2: Make your own notes and keep in your folder.
Set: 26th February 2018
Due: 5th March
Task: Watch the short film below called 'How Pop Songs Work', and make notes, which will be kept in your folder:
Click here
Term 3 - Unit 203 - Composing Music (Solo)

Set: 19/2/2018
Due: 26/2/2018
Question: Using musical vocabulary, describe what you think makes a bad song.


Set: 15/1/2018
Due: 22/1/2018
Task: Click on the 2 links below and listen:

Question 1: What is the best song, in your opinion?
​Question 2: Why? Give 3 reasons, referring to melody, instrumentation and lyrics.

Link 1: https://www.youtube.com/watch?v=OpQFFLBMEPI

Link 2: https://www.youtube.com/watch?v=n1WpP7iowLc
​Set: Thursday 3rd January 2018
Due: Thursday 17th January 2018
Task: Complete the Worksheet - My Song Choice (handed out in lesson)
​Homework Set: 5th December
Homework Due: 12th December

Task: Create a poster about the song you have recently chosen to research.
​
The poster should illustrate, in any way you choose, just how much that song means to you.
Year 10 Listening to Music homework

Set: 20th November
Due: Monday 27th November 2017

Task: Click on the PDF below:

Year 10 - 2-week Homework Project
Set: 6th November
Due: 20th November
Visit the Enrichment tab above, click on the YouTube link. Watch a film of your choice and write a 1 page report, on what you enjoyed.
Year 10 Homework: Lyrical content

Set: 16th October
Due: 30th October

Task: Choose a song, which you think has particularly interesting lyrics and answer the following questions:

Is there are a story in the song? If so, what is it?
Can you simplify the story into 1 sentence, If so, do it!
Are there any characters? If so, who are they and what are their names?
Are there any similes used? What are they and where are they?
Are there any metaphors used? What are they and where are they?

MAT Extension task: Research on Google and find out the meaning behind the song, in the songwriter's words. What was the song inspired by?​​
Year 10 - RSL Level 2 Certificate in Composing
Homework: Choosing a song for 'Listening to Music' unit - Task 1
Set: Tuesday 19th September 2017
Due: Tuesday 26th September2017

Task: Bring to your next lesson, which means a lot to you. It can be any song, from any artist, from any time.

You must be prepared to spend time listening to and evaluating the song.


Set: June 6th
Due: July 4th
Task: Write an album review

1. Visit this link and watch the full clip - www.nme.com/video/nme-album-club-alt-j-dua-lipa-beatles-2083111

2. For the first album (RELAXER by ALT-J), what aspects of the album are the reviewers focussing on in their review?

3. Make a list of these different aspects, and write down what the reviewers are saying for each of them.

4. Choose one album from the list below and write your own review, based on what you have learnt from the style of the NME reviews above:

​1. Oasis 'What's The Story Morning Glory'
2. Beatles 'Sgt Peppers Lonely Hearts Club Band'
3. Pink Floyd 'Dark Side of the Moon'
4. Nirvana 'Nevermind'
5. Eminem 'Curtain Call'
6. RHCP 'Californication'
7. Dr Dre 'The Chronic'
8. Kate Bush 'Hounds Of Love'
9. Isaac Hayes 'Hot Buttered Soul'
10. Simon & Garfunkel 'Bridge Over Troubled Water'

MAT - compare and contrast 2 albums. (RSL - Distinction level)




Politically Charged POP
Easter Homework
Due: 21 April 2017

Complete RSL Unit 209 - Task 2 (Styles of Music) in digital format. Email it to: jason.cleverley@sirjohnhunt.plymouth.sch.uk

​Set: 31/1/2017
Due: 7/2/2017

Context: Essential research for Listening to Music (MUSPRA 209) Task 3.

Task 1: Download the Word file document below - 'musical characteristics mind map'
​
Task 2: Click on this link to access the song, and the information needed to complete the empty boxes in the Word file.
Set: 24/1/2017
Due: 31/1/2017

Task: Complete the following revision and test:

http://www.bbc.co.uk/education/guides/z8bq7ty/revision

Set: 10/1/2017
Due: 17/1/2017

Download the file named rsl unit 209 task 2 below:
Complete in the kind of detail given in the example.



Set: 3rd January 2017

Task: Book into a Music Booster session, to complete RSL Listening to Music Unit (Unit 209)

Times: Monday (4-5pm) Tuesday (3.15 - 5pm) Wednesday (3.15 - 5pm) Thursday (3.15 - 5pm)
Set: 12th December
Due: 1st lesson back after Christmas holidays

Task: Design an A4 poster which helps you to remember and understand the following 8 'Elements of Music':

1. Pitch
2. Tempo
3. Rhythm
4. Harmony
5. Melody
6. Tonality
7. Texture
8. Structure
Homework set: week starting 1st November 2016
Homework due: week starting 7th November 2016

​Task: 1. Click on the YouTube links below, and listen to the Rolling Stones song and The Beatles song.

On a piece of paper, and using the song titles as your sub-headings, type or write which song you prefer and why? Then comment on:

1. Lyrics
2. Instrumentation
3. Mood
4. Which band do you prefer overall? Why?


https://www.youtube.com/watch?v=O4irXQhgMqg (Rolling Stones)

https://www.youtube.com/watch?v=S-rB0pHI9fU​ (The Beatles)
​Year 10 Homework

Set: 23 September 2016
Due: 30 September 2016

Choose a piece of music (your choice) and write a paragraph about why you either:

1. You love it and relate to it
2. You dislike and it does nothing for You

MAT extension - reflect on 2 pieces of Music, for 1 & 2 above.







Powered by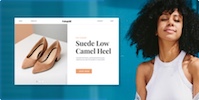 Create your own unique website with customizable templates.